Sawa: Vocational schools students graduate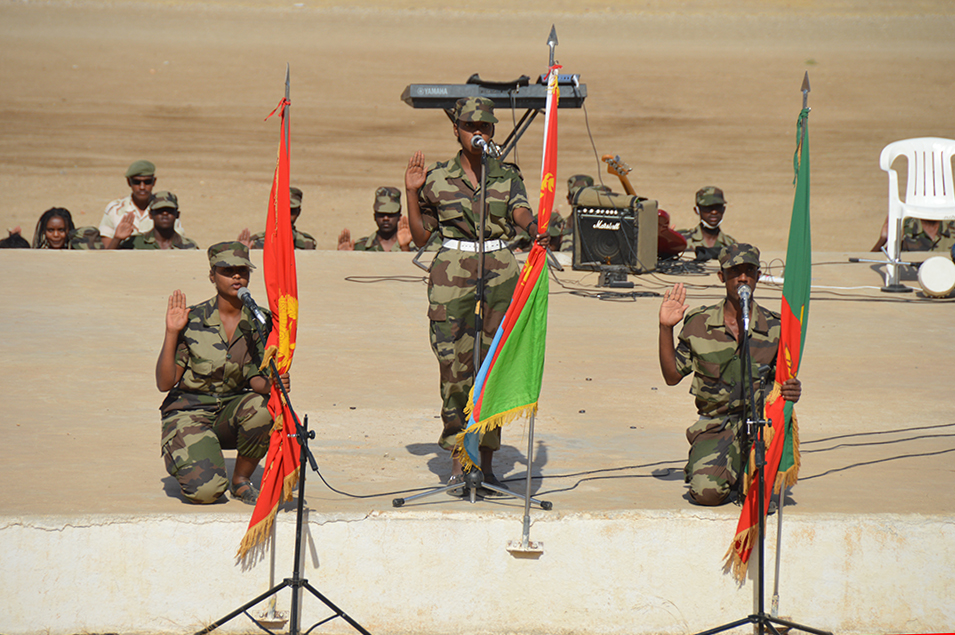 Students from vocational schools across the country that joined the 34th round of the national service in Sawa and who were provided six months military and political training graduated today, 13 March.
The graduation ceremony was attended by the Commander of the Eritrean Defense Forces Training Center, Maj. Gen. Romodan Osman Aweliay, Governor of the Gash Barka Region, Ambassador Mahmud Ali Hiruy as well as Commanders of the National Service Training Center.
Let. Col. Temesgen Samuel, deputy Commander of the National Service Training Center, indicated that the graduates came to Sawa for military and political training completing their formal education from Nakfa, Hagaz, Dekemhare, Mai-Habar and Asmara vocational schools.
Maj. Gen. Romodan Osman Aweliay on his part congratulating the graduating students for successfully completing their military and political training, expressed expectation that they live up to the expectations of the Government and people that provided them the opportunity.
The ceremony was highlighted by military parade as well as cultural and artistic performances.
At the event, certificates of merit and medals were handed over to outstanding students.