President Isaias Afwerki met with Saudi delegation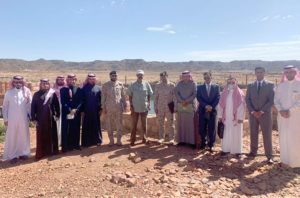 President Isaias Afwerki met at Adi-Halo today Saudi delegation which is on a three day visit to the country.
20 member delegation is visiting Eritrea in accordance with cooperation framework & Joint Ministerial Council established between the two countries in January this year.
The Delegation is composed of subcommittees on i) political/diplomatic;
ii) economic development;
iii) security/defense areas of cooperation. President Isaias elaborated, at the meeting, bilateral/regional aspects of these themes.
Saudi Delegation will visit various development programmes.