Representative of the International Cycling Union confirm great sports spirit in Eritrea
UCI higher commissioner, Mr. Michael Rob and representative of the technical department of the UCI, Pier Van Ziel both noted that the main factor in the growth of sports in any given nation is the spirit and investment the people and government in the field and Eritrea's position in this case is unparalleled.
Mentioning that cycling in Eritrea has a deep rooted history from what they witnessed during their stay here; both the representatives lauded the government of Eritrea and the Sports Commission for their concerted efforts.
Furthermore, the representatives indicated that Eritrea's peace and security is the key domain in the success of the seventh African Continental Cycling Championship and that Eritrea is a perfect location to carry out such great sport events.
Noting that the cleanliness and secure atmosphere he witnessed in Eritrea left him unforgettable memory, Mr. Michael Rob went on to say, "Eritrea is the most secure country in Africa and Asmara, the most beautiful".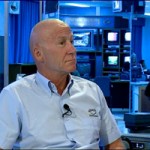 Both the representatives agreed that with the support of the government and the people, the Eritrean cyclists will soon be famous at an international level and highlight Africa's name in the international cycling.