Video: ERi-TV Editorial "Hateta" | Foreign Currency Deposits – Proclamation No. 171/2012 (February 28, 2013)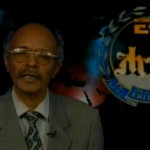 The Government of Eritrea has issued Proclamation No.  173/2013 dated February 20, 2013. This Proclamation pertains to the opening of foreign currency deposit accounts in Eritrean banks, domestic commercial transactions and/or contracts, currency remittance and exchange and the declaration of currency for travelers arriving into and departing from Eritrea. It is to be noted that the previously issued Proclamation No. 171/2012, dealing with the participation of citizens in the ownership of public utility is already in effect. The National Charter of Eritrea expressly states that the country adheres to mixed economic policy, which fosters the private sector. Accordingly, broad popular participation that counts upon laying the groundwork for expeditious economic growth, while at the same time encouraging private investment and competition remains the mainstay of Eritrea's economic policy. Needless to say, policies are not always rigid. It is invariably imperative for policies to flexibly comport well with circumstances.
It is to be noted that Eritrea has over the past 12 years been compelled to prevail over an exigent stage challenged by all acts of conspiracy ranging from flagrant invasion to a number of covert and blatant political and economic ploys, whose ultimate goal is reversing national sovereignty. Whereas  the  existing  assets  need  to  be  employed  in  the  most pressing priorities, such state of affairs requires special handling. Instituted in relation to the scenarios Eritrea underwent, previous regulations that have been in operation are now repealed and replaced by the latest notice.
All acts of hostility and disorientation notwithstanding, the people and Government of Eritrea have during the aforementioned period succeeded in laying firm foundation for socio-economic advancement in every corner of the country, as well as in carrying out farsighted development programs, thereby reinvigorating internal capacity. As a result, a conducive environment is now created for domestic and international investment as well as extensive trades and commercial activities.
Having appreciated the accomplishments scored thus far, it is to be re-called that the Government of Eritrea announced in the course of the 2nd National  Investment  Conference–which  was  held  last  December–that necessary reviews would be conducted on the transitional regulations as regards foreign currency. Thus, the latest amendment constitutes an integral part of national policies. To this end, promoting the private sector and public private partnership, by and large, ensuring broad popular participation in economic and trades activities remains an unwavering and sustained national policy. As the greatest national asset and the utmost development drive is for economic growth and popular participation, the Government has primed itself with providing due attention to promoting popular participation in economic and trades activities.